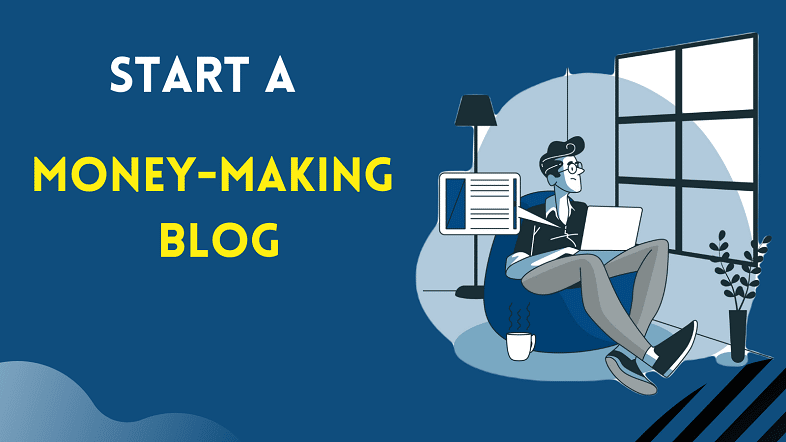 If you are in search of a full-proof guide on how to start a blog from scratch in 2023, you have landed in a perfect place.
No doubt, competition in the field is increasing day by day, but it's not too late in 2023 to start earning income from your blog and follow your passion, being your own boss.
In this post, you will learn all the necessary steps about how to start a blog, select a blogging niche, and important WordPress settings, get initial traffic to your blog, and how to monetize your blog to earn thousands of dollars per month.
Earning money from blogging is not very difficult, the only thing it requires is some hard work and patience, as making your blog successful takes time.
This detailed guide will help you to start your new WordPress blog like a pro in less than 15 minutes.
So, let's start the journey!
What Is Blogging?
Let's first discuss in brief what is a blog.
A blog is basically a book of pages presented online having posts and informational content on a specific topic.
Blogging includes the expertise and knowledge of all those skills which are necessary to run a blog.
It isn't work that can't be done by an ordinary person, however, having some basic skills in writing and marketing could be a success mantra for you.
Nowadays, blogging has become the most effective side business to earn money online and you can even transform it into a full-time business.
Why Should You Start a Blog Now?
Blogging has grown by unimaginable numbers in a few years, mostly because of the digitalization era.
Below are statistics about blogging that will blow you out.
As of 2023, there are more than 600 million blogs on the internet, and still increasing.
You could be thinking that nahh!
There's no chance for you to earn an income from blogging.
But trust me 99% of the blogs out there are of zero value as most people just start blogs with a wish to earn fast money without doing any work.
And you can easily beat them by following the exact strategies that I used on my blog.
Below are some of the income proofs of the pro bloggers in the industry who are earning millions of dollars from blogging.
Below is the income proof of Adam Enfroy of about $281,776 for only one month.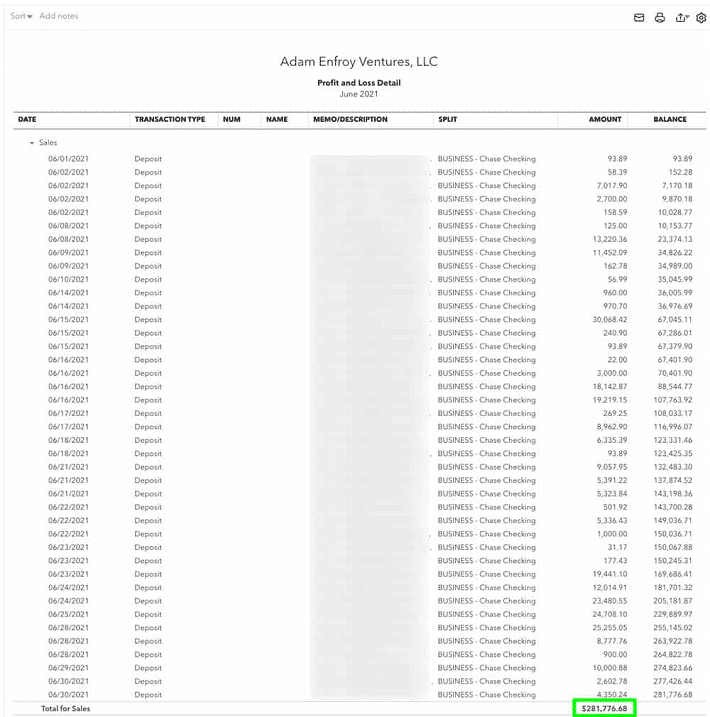 The next income proof is from Anil Aggarwal, owner of BloggersPassion who earned about $160,836 from his blog.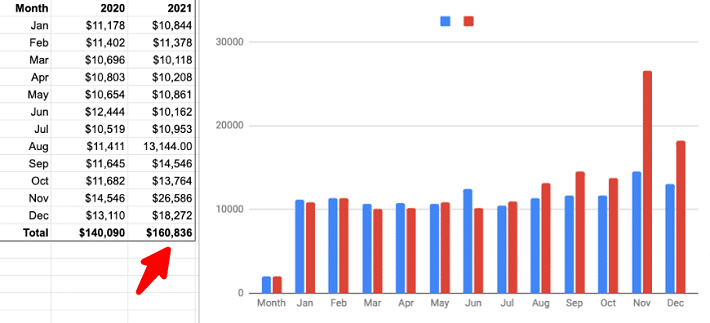 These stats themselves proves that blogging isn't dead and neither it's going to be.
So, if you want to be successful in blogging, stick to this post till the end and get the courage to take that first difficult step of getting your blog online and I guarantee you the results.
Step 1: Find A Perfect Blogging Niche
The times are gone when you could write about anything on your blog and you would get traffic.
Due to increasing competition in the field, you need to be precise about the topic you want to blog about as search engines like Google as well as users also prefer blogs that are more specific to a particular topic.
Having a specific blogging niche could also showcase you as an influencer and an authority in the field.
So, let's discuss how to choose a niche for your blog.
To find a great niche, you only need to ask yourself these 3 questions-
Can I write new content every week for over a year about this topic or niche?
Do other people out there want to read about this topic?
Can I earn money blogging from this niche?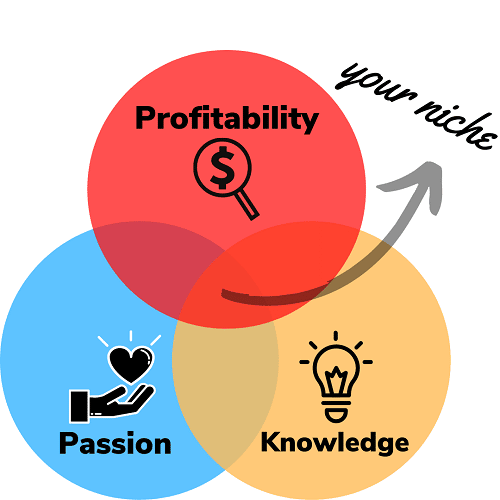 But, should not choose a niche only based on your passions.
You could pick a niche that you are passionate about provided that there are enough readers for it and you can monetize it successfully.
Below are the subsequent tips and tricks which would help you in choosing a niche for your blog-
Prepare a list of things you like to read about, things you are passionate about, and topics that you can write easily about.
Out of the above list, pinpoint the niche that's having a good chunk of traffic and less competition. You can do research for your specific niche using a keyword research tool like Semrush.

Now as you took out the ideas with less competition, check if you can make money with them or not. You can observe blogs with similar niches and check how they are monetizing their blog like with ads, affiliate marketing or they are selling their own products.

Before finalizing the niche for your blog, check out some of the big affiliate programs like ShareASale and ClickBank and see if you can promote high-quality products in the niche or not.
Pro Tip – You can also use Google Trends to find the popularity of a specific keyword or niche over time which also helps in foreseeing the future profitability of the niche.
Still struggling to find a profitable blog niche, here are some profitable blogging niches for 2023-
Personal Finance
Business and Marketing
Health and Fitness
Travel
Fashion
Cooking and Recipes
Self-improvement Tips
Relationship
Gaming
You can choose the above popular tips for starting your new blog and further narrow the topic down to beat the competition.
For example, the above topic for health and fitness could be narrowed down to a micro-niche like 'yoga tips', 'healthy diets', etc.
Step 2: Get Your Blog Online (Buy Domain and Hosting)
After selecting the niche for your blog, you need to do the most important part i.e setting up your self-hosted WordPress blog buying a good domain name, and a trusted hosting service.
But before that why don't use a free blogging platform like Blogger or Tumblr? Here are some of the limitations-
If you use a free platform like blogger, you will get a subdomain instead of a custom domain name like yoursite.blogger.com which is bad for SEO as well as user experience.
You will get less control over your website but if you use a self-hosted WordPress blog, you can use plenty of features to design your blog and make it SEO as well as user-friendly.
The main limitation is that the risk of losing all your data is very high if sometimes a company thinks that you are violating its norms, they can delete your hard-made blog without any warning.
So, you should always prefer to start a self-hosted WordPress blog with good domain hosting like Bluehost.
Let's start with the steps below for launching a self-hosted WordPress blog online.
Get A Domain Name For Your Blog
A domain name is a very important part of your blog, so you should choose it with serious thought and consideration, as it is permanent, and changing it sooner or later is not recommended.
The domain name of your blog is like the name of your shop
i.e the brand name for your blog that the users will use while visiting your blog.
You should consider the following criteria while choosing a domain name for your blog-
Choose a domain name that is easy to type.
It should be easy to remember.
It should showcase your online brand.
Avoid using numbers and hyphens.
Keep your domain name short of about 6 to 15 characters so that it's easy to remember and catchy.
Use keywords in your domain that describe your business and your blogging niche.
Use a top-level .com domain for your blog as it's better for SEO.
Pro Tip – If you don't want to use a .com domain, you can use a domain name extension that fits your business needs.
For example, if your target audience is 'India', use a country code top-level domain i.e. .in.
Similarly, you can use .co for companies, .info for informational sites, and more.
Now, that you know how to choose a great domain name for your blog, if you find a good domain name for your blog, grab it immediately as it could otherwise be taken by anyone else.
You can use a domain registrar like Namecheap or Godaddy to buy a domain name at as low as $1.
Special Bonus for our Blog readers!
Our partner hosting service provider, Bluehost offers a domain name for free for 1st year, if you purchase their world-class hosting.
So, you need not spend extra money on domain name registration.
Buy A Reliable Web Hosting
Before buying web hosting, you need to know its meaning and purpose.
As earlier in the example of a domain name, I used the example of a shop.
Now, think of web hosting as a land where you are going to build your shop i.e your blog.
A web hosting company typically rents you a small piece of space over the internet where you can host your data and connect it to your domain so that visitors could find you over the web.
There are many web hosting services available in the market, but you should always use reliable and best web hosting, as it directly affects your blog's performance like speed, uptime, and more.
If anyone asks me about reliable web hosting at a reasonable price, Bluehost is my best preference as it is officially recommended by WordPress.org.
Cost Of Starting A New Blog
The below table includes the total cost of starting a blog which includes buying a Bluehost basic plan at a 73% discount. (limited-time offer)
| | |
| --- | --- |
| | Bluehost Shared Hosting Pricing |
| Blog Hosting Services | $2.95 per month (billing for 1st year) |
| Free Domain Name | Free 1st year (afterward renewal at $10.99/per year) |
| Websites | 1 with a Basic plan |
| SSL Certificate | Free with hosting |
| Custom Email | Free 5 email accounts with hosting |
| Website space | 50 GB |
| Bandwidth | Unlimited |
| Total Price (1-year basic plan) | $35.4 |
You should always prefer a self-hosted WordPress blog with good domain hosting like Bluehost.
I have also included all the steps and images to guide you through the process of starting a new blog using Bluehost.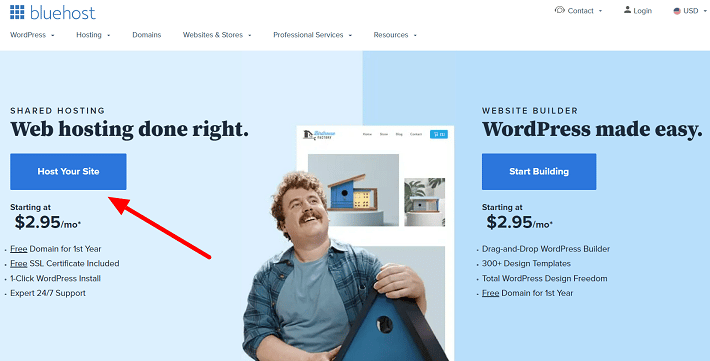 2. Choose A Plan That Meets Your Needs
After you click on the host your site button, It will take you to a page showing different plans with Bluehost.
If you want to host only one site and you are on a low budget, choose Bluehost Basic Plan which is best for beginners.
But if you want to manage and host more than one site, choose Plus or Choice Plus Plan which provides you the ease to host unlimited websites and unlimited SSD storage.
After choosing your hosting plan, click on select as in the image below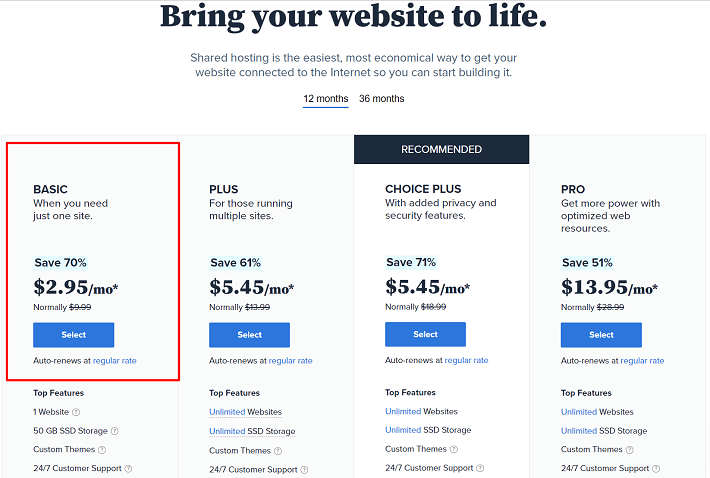 3. Set Up Your Free Domain With Bluehost
Now you need to enter a domain name in the "Use a Domain you own" box if you already own one.
However, Bluehost also provides a free domain name for 1st year with any plan you choose.
You just need to enter a new domain name of your interest in the "Create a new Domain box" and click on next.
After clicking on next, you will get to know if the domain name you filled in is available or not.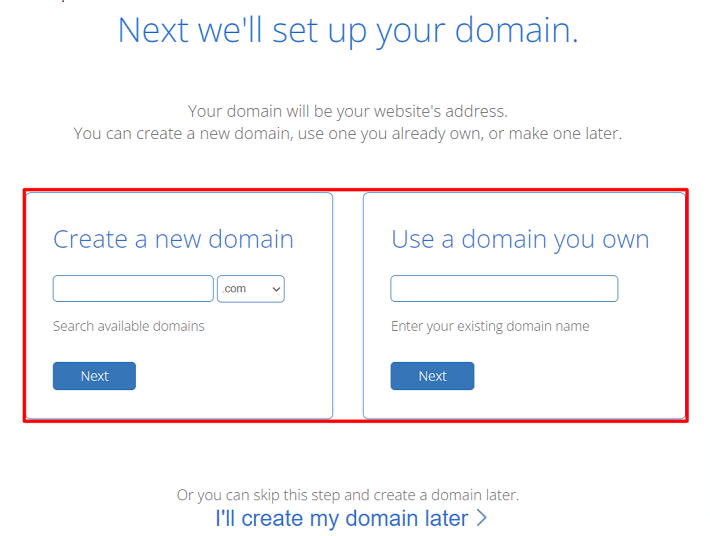 By the way, if you are not able to think of a new domain name at the time, you can skip this process and choose to create your domain name later.
4. Fill in Your Account Information
Now create an account with Bluehost filling in the necessary information like your name, address, email address, and phone number, or simply sign in with Google.
5. Selecting Your Hosting Package
Bluehost allows its customers to select a hosting package for 12 months and 36 months periods respectively.
The 12-month Bluehost package allows you to get hosting for the lowest possible amount, but the 36-month plan is more economical if you agree to a long-term commitment.

6. Package Extras
Web hosting companies like Bluehost always upsell extra packages with their hosting plan, but it is not necessary that all of them are useful for you.
Before checking out, tick on the extra add-ons you want and proceed ahead.
Pro Tip– I suggest you uncheck all the package add-ons to get less total expense.
But, if you can bear more charges I suggest you check on Domain Privacy+Protection which costs $0.99 per month and will hide your personal account information to be displayed as public.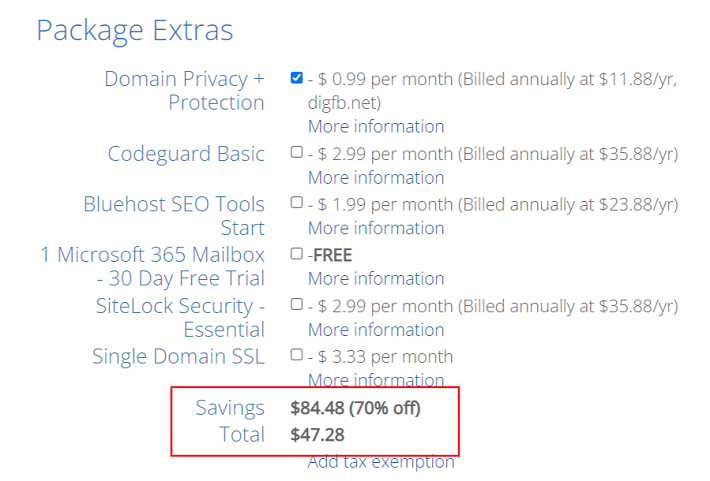 7. Payment Information
After selecting the desired hosting package, enter your payment information and check the TOS box and click on submit.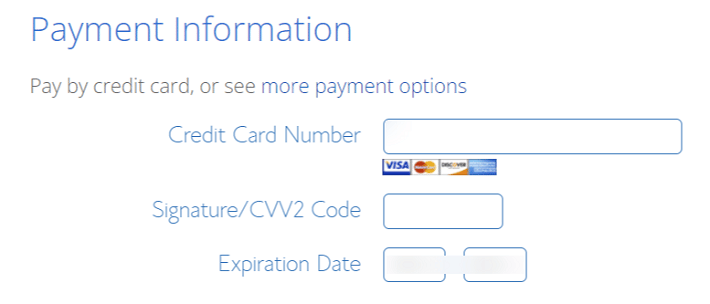 After your payment is successful, Bluehost will send you a confirmation email for verifying your email address.
So, you have successfully bought WordPress hosting for under $50 at a huge discount of 73%.
Congrats! you have taken your first step toward a bright future.
Now that you have purchased hosting for your blog, let's move on to the next step ahead of setting up your blog for your audience as well as search engines.
Step 3- Initial Settings For Your WordPress Blog
One thing I like about Bluehost is that they will automatically set up a basic WordPress blog installing it with one click on your hosting account.
Before starting to write great posts for your WordPress blog, you need to do some specific blog settings and configurations to make your blog stand out from the crowd.
Let's dive in.
Before You Start– After Setting your blog on WordPress, you need to log in to your WordPress dashboard to configure your settings. For logging in to your WordPress area, you only need to add /wp-admin after your domain address and fill in your email and password.
Let's assume your website name is www.example.com, so your WordPress login link will be www.example.com/wp-admin.
Delete Default Post, Page, and Comment
After you successfully install WordPress on your blog, WordPress by default puts one sample post, page, and comment on your new blog. Since it's a sample page, you first need to delete it.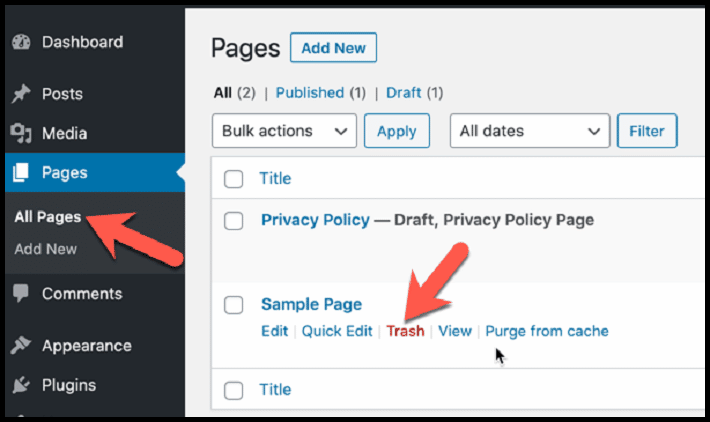 You can delete your sample post by going to Posts>All Posts and deleting the "Hello World" post, and delete the sample page by going to Pages>Click on Trash.
Similarly, delete the comment by going to all comments in your WordPress dashboard.
Site Title And Tagline

While installing WordPress, it asks you for your Site Title and Tagline.
If you have already filled it out, no need to do anything and move on to the next step.
If not, go to Settings>General Settings>Fill Site Title And Tagline>Save Changes.
Date And Time Settings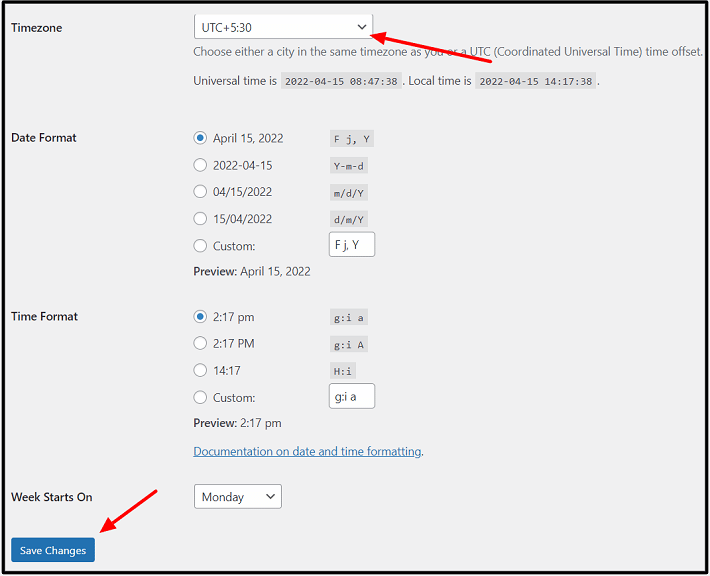 Set up a date and time for your new WordPress blog according to your time zone.
Go to Settings>General Settings>Set up your time zone, date format, and time format>Save Changes to be displayed on your blog.
Membership Settings
If you want to make your blog a multi-author blog or you are going to accept guest posts from contributors, in the Settings>General Settings, tick on the "Anyone Can Register" button and set up the new user role to Contributor.
But if you are not interested in setting up a multi-author blog, untick the "Anyone Can Register" button.
WordPress Ping Services

WordPress Ping Services helps search engines index your content faster and rank it accordingly.
Go to Settings>Writing and add the WordPress Ping List under the "Update Services" section.
When you publish a new post or edit any post or page, WordPress sends a ping to all the Ping Services you added under the WordPress Ping List and they alert the search engines about any updates you made which helps in better indexing your website.
Blog Reading Settings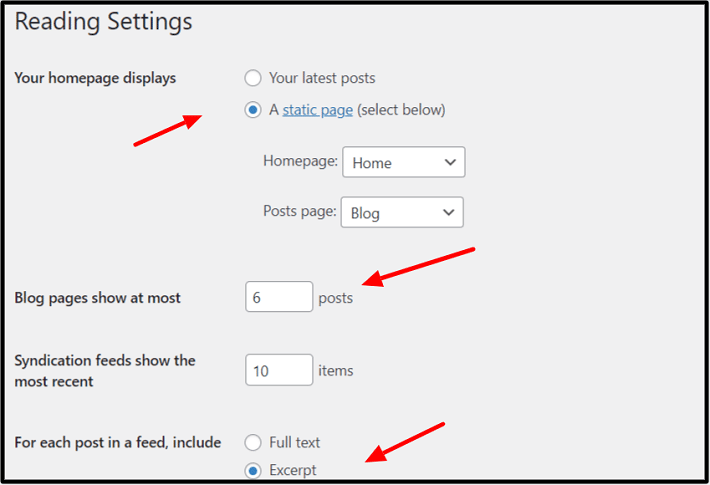 Go to Settings>Reading and configure as desired.
If you want to display your blog homepage as the latest posts or static?
We will talk about it in the next step.
Set the number of blog posts to be shown on each page according to your preference. It should be not much low and not too high.
I have set it to 6.
Comment And Discussion Settings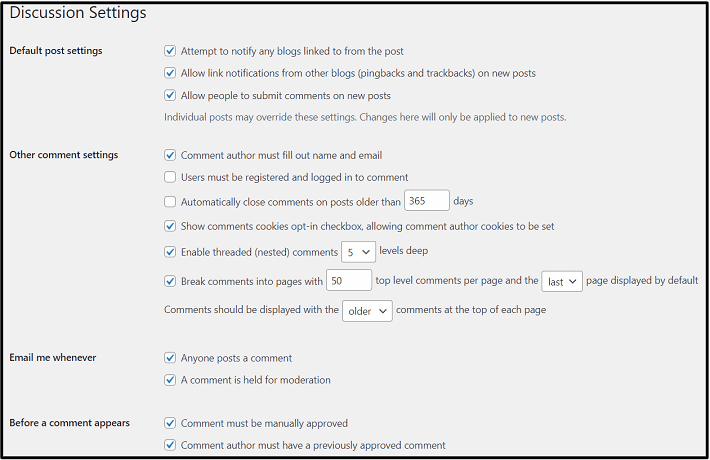 Comment spamming is a very big problem in blogging.
But thanks to WordPress, you can set up the WordPress comment settings to be manually approved before a user comment goes live.
Go to Settings>Discussion and set the page as in the image above, and you will be all set.
Permalink Structure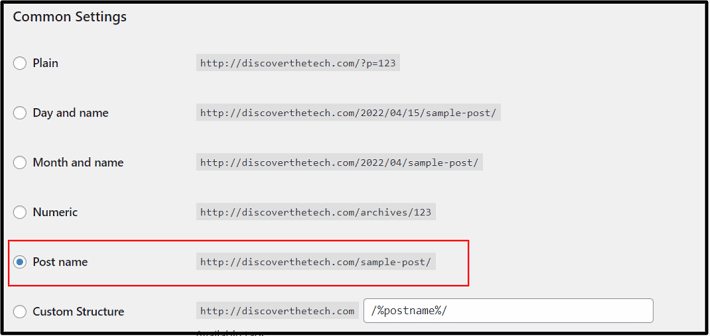 The default WordPress permalink structure is http://example.com/?p=123 which is not recommended as it is not SEO-friendly as well as user friendly.
I highly recommend using the post name permalink structure as users get to know the post topic from the permalink itself and it is SEO friendly as well because it includes your target keywords.
After applying the above settings, your permalink will look like this-
http://example.com/sample-post/
So, you have just done a basic setup of your WordPress blog. But the look of your blog isn't great yet.
Step 4- Desing Your Blog Using A WordPress Theme
Designing your blog is the next big as well as an important step in your blogging journey.
Your Blog design is responsible for how your blog looks and how your blog is going to perform in the near future.
In WordPress, you can design your blog using WordPress Themes.
There are plenty of free and paid themes available for designing your blog.
I recommend you to choose Elegant Themes which will cost you $89/per year and you'll get access to the Divi theme and the Divi page builder.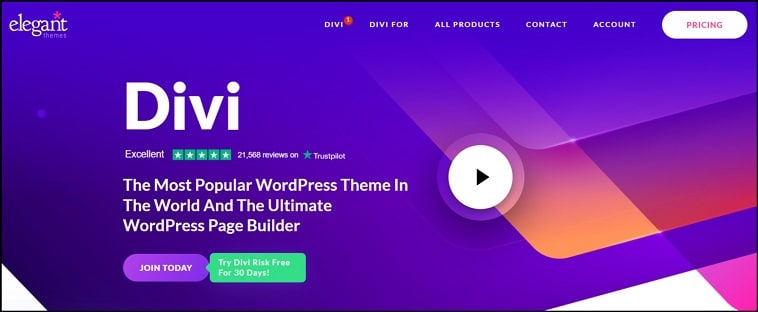 I prefer using Divi because of the below reasons-
It's a lightweight theme
Use on unlimited websites
Easy to configure and access to Divi builder
30-Day Money-Back Guarantee
Premium Support
If you have a low budget, you can use the Astra theme available at $47/per year.
Also Read: 13 Best WordPress Themes In 2023
Step 5- Install WordPress Plugins
Plugins are the real power of a WordPress blog.
You can easily optimize every bit of your WordPress blog using thousands of plugins available on the web. Installing and setting up a plugin is also a very easy task.
Go to your WordPress dashboard> Plugins> Add new> and then search for the plugin you need and install and activate it on your blog.
Here is a list of must-have WordPress plugins for your new blog.
After you successfully activate your plugin, you can easily use all the features of the specific plugin right from your WordPress dashboard and fully optimize your blog.
Step 6- Add Important Blog Pages
Blog pages like the About page, Privacy Policy page, and Contact Us page is a very important part of setting up your blog as they are important for both your blog audience as well as search engines.

You can easily add a new page to your WordPress blog by going to Pages> Add new as in the image.
Below are the most important blog pages which you need to set up-
Homepage-This is a typical static page that your audience will see after opening your website. By default, WordPress displays your latest posts as your homepage but I suggest you create your own using a free page builder like Gutenberg.
Privacy Page- This page informs users on how your website or other third-party related websites may use their data or cookies information. If you don't know how to set up a privacy policy page, you can google for a free privacy generator and copy it.
About– This is a must-have page for your blog. Here, you can write about yourself, how you started your blog, the purpose of your blog, what your blog is about, and more.
Contact Us– Imagine if your blog readers or any business individuals or advertisers want to connect with you, this could be done with a contact page. Contact pages could include your social media profiles, your email, or a contact form.
Other important pages are the disclaimer page if you are doing affiliate marketing, and the write for us page if you want to accept guest posts.
Step 7- Write Content That Ranks Easily
Now comes the fun part! i.e writing content for your blog.
A fully designed and optimized blog is of no use without any useful content.
There's a huge competition in blogging and hence getting your content rank on search engines requires a large effort, but it's not impossible.
The following content statistics would probably blow up your mind.
Do you know?
About 7.5 million blog posts are published per day on the internet. Great Competition!
But, don't worry.
These content writing strategies and techniques would help you to beat the majority of your competition.
Before you start promoting your blog on social media or paid ads, you need to write a minimum of 5-10 posts written on your blog.
You should also have at least one pillar post for your blog so that you can display yourself as an authority in the niche.
What Are Pillar Posts?
Pillar posts are somewhat larger than regular blog posts as the pillar posts are based on a broader topic on which you want to rank.
Pillar posts are most of the time created on the main problem or main topic of the niche.
For example, if you write about health and fitness, your pillar post could be a topic like Healthy Living: A Definitive Guide.
Effective Tips To Write Your Blog Content
Below are easy yet effective tips on writing your blog content that has a high conversion rate and rankings.
Write long in-depth articles which cover all the aspects of the topic you are writing about. Search engines also prefer long-form content over thin content, so try to write articles of at least 1000+ words.
Use small paragraphs of about a maximum of 2 to 5 lines to improve the user experience of the readers, as it makes content easy to read hence increasing your conversion rate.
Whenever writing a blog post, write in a manner thinking that someone is sitting in front of you and you are explaining to him i.e write in the first-person tone of I and You.
Before selecting a topic for your blog post, do keyword research and try to rank for keywords with less competition and more reach. You can use a keyword research tool like Semrush to get an in-depth keyword research analysis.
Use plenty of images in your articles to make your posts user-friendly and you can also add links to the videos in your posts for making them more problem-solving and in-depth.
Step 8- Getting Traffic To Your New Blog
Your blog and articles are worthless unless you have visitors to your website.
As your blog is new, you can't only rely on getting traffic from Google as SEO is a slow process and ranking your blog on search engines takes time.
So, let's discuss how to get unique visitors to your blog using different methods
Unleash The Power Of Guest Posting
Guest posting will help you to show your mastery in the field you are blogging about as you will get to write for blogs with an engaging audience they have built over time.
However, their audience will perceive you as an expert and if their audience likes your content, they will not hesitate to go to your blog and become a frequent reader of your blog.
You will also get an opportunity to get dofollow backlinks to your website in return for writing on others' blogs and hence it's a win-win situation.
Get Your Feet To Social Media Marketing
Social media marketing not only helps you in getting traffic to your blog, but it also helps in brand awareness, recognition, increasing sales, and most importantly it adds a feeling of belongingness and trust in your audience being your followers.
The most popular social media platforms are Facebook, Pinterest, Twitter, and Linkedin.
When you will first start social marketing, you can also get discouraged due to the results as it is a process of patience and requires time to succeed.
Pro Tip– If you are a beginner, don't run after all the platforms at one go as it will only help you to spoil your efforts.
Posting creative content to all social media platforms altogether is really difficult and time-consuming. So, I suggest my readers focus on one thing at a time and after getting success, you can think about moving to another medium.
You can also increase your social reach and engagement score by using effective social media strategies for different platforms as below-
Get Traffic From Quora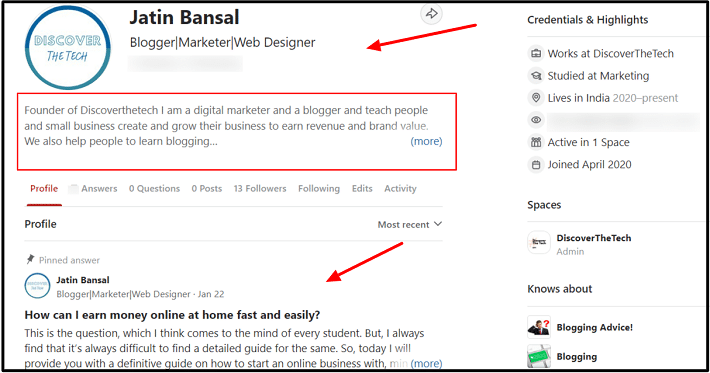 Quora is the most popular QnA website on the web and it has over 300 million unique monthly visitors.
So, it could be a great source of traffic for you, if used smartly.
You can join Quora and find similar niches to your topic and answer the questions asked about the topic.
You should write valuable answers on Quora and cleverly add links to your blog wherever they seem like providing value to readers.
Check out this amazing post by Anil Agarwal on how to increase your website traffic from Quora.
It will not only help you in getting traffic but it will also get you valuable backlinks from such an authority site having a DA of about 93.
Don't try to spam your blog links as it will only lead to getting you blocked from the platform.
Other Blog Traffic Tips
Other than these, there are many more marketing tips to get higher blog traffic.
You can republish your blog content on different high-authority sites like Medium to get referral traffic and also get high-authority backlinks from these websites.
It's a very beneficial tip to increase your blog traffic as it doesn't require any extra effort since you are going to add your already published content.
Many more tips and tricks to increase traffic to your blog are below-
Step 9- Making Money With Your New Blog
This step is the most important part of your blogging success, as if you are not able to monetize your blog, all your efforts will go in vain.
Most people fail in this step because they think of earning fast money and they quit blogging due to a lack of patience.
There are many monetization channels available to make money with your blog ranging from beginner to advanced levels of blog monetization.
Displaying Ads
Running ads on your blog is the most beginner-friendly method to make money.
You can join popular ad networks like Google Adsense and Media.net and show ads on your blog in a really simple manner.
I like these platforms because they automatically show ads only related to your niche and you can start displaying ads without any coding knowledge.
I don't suggest using low-grade ad networks for your blog as they could degrade the user experience of your blog and also affect the SEO of your blog.
Most of the advertising networks will pay you by CPC(Cost Per Click) method and the CPM(Cost Per 1000 Impressions) method.
So, there's a lot of potential if you are getting a good amount of traffic to your blog.
Affiliate Marketing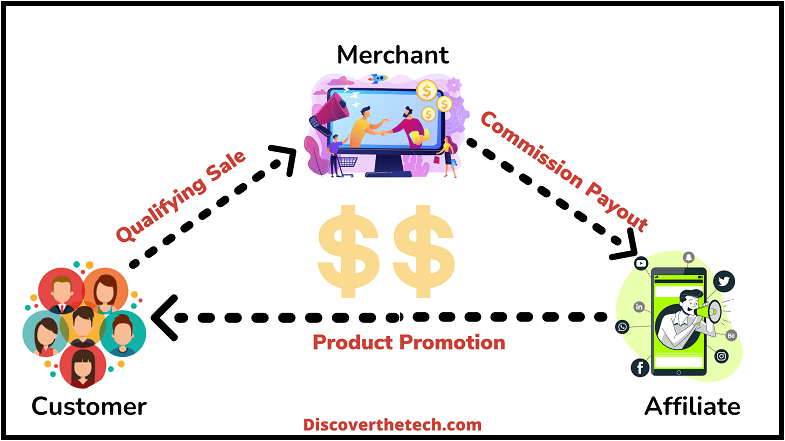 Affiliate marketing is the best method to make money online from blogging.
I am using Affiliate Marketing as my primary source to earn money from my blog and it appears to be the best method to monetize your blog.
Now, what is Affiliate marketing?
Affiliate marketing is a process in which you promote the products and services of the merchants and for every successful sale or lead generation, you earn a lucrative commission as decided.
You can easily start your journey as an affiliate by joining top affiliate networks like ShareASale, and Impact and promote merchant products related to your topic or niche, and start earning thousands of dollars from it.
Want to take your affiliate game to next level?
Follow these easy yet powerful strategies to increase your affiliate sales like a pro-
Sponsored Posts
You can also earn money by reviewing the products and services provided by companies and they will pay you in return.
You can earn a great income from sponsored posts if you are getting a good amount of readership to your blog.
As more users mean that you can generate more sales for the product being reviewed, so you can definitely ask for a better payout.
Izea and Revcontent are the platforms where you can get sponsored post opportunities.
Sell Your digital products and Services
You can also sell your own products online like books, checklists, and video courses, and earn a great income from it.
This is an advanced level of earning money online as to create and sell digital products online, you need to be an expert in the niche and your blog needs to be an authority blog with a regular blog readership.
If you are also thinking to sell your products online, I suggest you first gain authority and develop your blog audience, and then blast your products online.
Final Thoughts
Hey, congrats!! you have achieved such a great milestone and taken that first difficult step of starting a blog.
So, this is a complete guide on how to start a money-making blog from scratch in 2023.
You need to know that blogging is not like you will start earning thousands in minutes, it requires time and patience.
But, I guarantee you that if you actually give importance to your blog and work seamlessly on it, it's going to make you a lot of money.
You can learn more about blogging and WordPress by checking our blogging resources.
If you liked this post, don't forget to share this post with your friends and if you have any further doubts on the topic, let me know in the comments section.
Sharing Is Caring