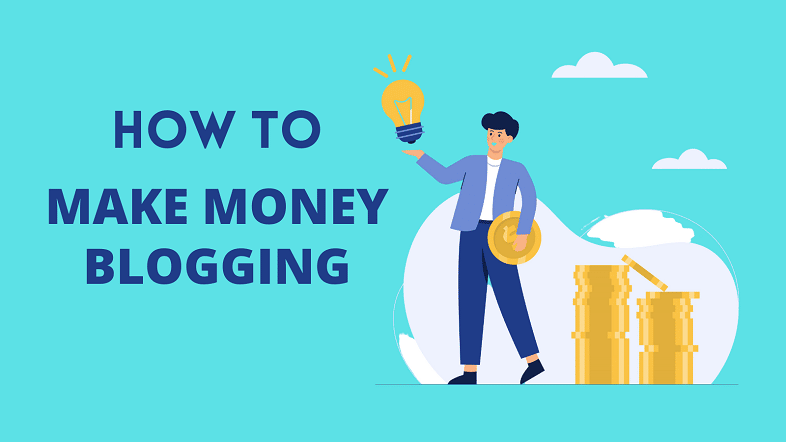 So you've finally chosen to begin your blogging career, but are worried about how to transform your new blog into a successful money-making business.
Finding the perfect blogging guide is challenging when so many outdated resources are available talking about all those old ways that don't work in this competitive environment.
You would have often heard from industry experts to keep writing great content and money will follow type thing.
But, now this doesn't work alone.
Yes, writing great content is definitely important,
But doing only that won't make you different as there's a lot of quality content already available on the internet.
95% of newbie bloggers fail because they only focus on writing content spending almost zero time on developing important marketing strategies that are important for success.
I've examined hundreds of sites that make thousands of dollars every year and researched the things they are doing differently, making them the top experts and top earners online.
I have also shared my best-tested strategies and tips that helped me to grow my blog from nothing to a profitable blogging business.
So, let's get this started.
Is It Possible To Make Money Blogging In 2023?
Do blogs still produce money?
It is one of the most often asked questions I get from readers and students.
Can we make money as bloggers without any big money and investments?
I know you have these questions, so let me clear them away so you may obtain a clear path to your blogging career.
Problogger recently ran research in which they asked their users how much money they were generating from blogging.
According to the findings, 4% of them earn more than $10,000 each month, and a whopping 63% make less than $100 as in the pie chart below.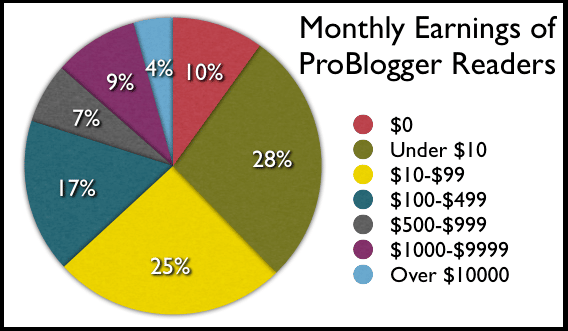 But this 63% are the ones who are still blogging as a hobby, hence getting no results and no income.
So, if you want to be part of that 4%, you should not treat it as a hobby and work smartly towards your blog's success.
If you think that you can't earn from blogging, here are the best proofs.
Adam Enfroy is a great blogger who started his blog in late 2019 which now generates more than $1.5 million in revenue.
His most recent earnings report was $1,544,769 for which you can view the full specifics in his YouTube video.
It's huge, right?
Adam primarily focuses on personal branding and makes money from affiliate marketing and selling courses.
Adam is not the only one who makes money from blogging.
There are many more who started their blog much later and converted it into a profitable online business.
You can accomplish it as well.
Still, the only mistake a beginner makes is not conducting adequate research and using successful growth strategies.
Don't worry.
I'll provide you with the best strategies that will help you make your blogging career future-proof.
These statistics speak that you can make money with blogging even in 2023. 
So, toss off the 'blogging is a dead' issue and let's learn how to earn money from blogging.
How To Make Money Blogging?
Starting a blog is not like some rocket science that will need years of study or more.
Everyone can do it and make money as long as one's ready to do some hustle.
All you need is a laptop and an internet connection. You can learn everything ahead in the journey.
Set Up Your Self-Hosted WordPress Blog
You need to register a domain with a web hosting service before you can publish your Blog.
Bluehost is the ideal web hosting provider in 2023 as it can easily handle massive traffic without any technical issues and high loading speed.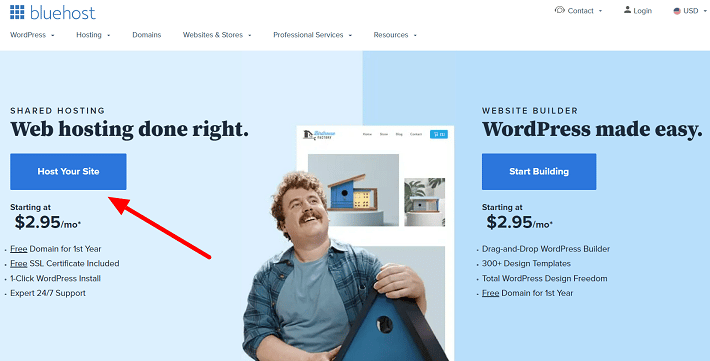 The basic plan is all you need as it includes 50GB SSD storage, an SSL certificate, custom themes, and 24/7 support for only $2.95/per month.
Check out this Bluehost review guide to know more.
These features are plenty to get your blogging career off to a good start.
Don't know how to set it up?
Don't worry; setting up a WordPress site using Bluehost is so easy; here's how:
Go to Bluehost.com ( ← Click the link to get a 70% discount).
Hit the Get Started Button.
Choose your desired plan as per your needs.
Enter the domain name you want to see in the address bar.
Complete the payment (don't worry, there is a 30-day money-back guarantee, so no risks at all).
Create your account and choose the blog option after onboarding questions.
Skip the theme selection phase and hit the WordPress button on the top-right to set up your Blog.
You now have your self-hosted Blog where you can share anything with the rest of the world.
Now, it's time to choose a profitable niche for your blog.
Choose Your Blog Niche (The Smart Way)
The second step is to select a niche in which many beginners make blunders.
You may have heard that most people recommend starting your Blog in the niche you are most interested in.
Believe me. This is the worst advice someone could ever give you.
Choosing a field that interests you is OK, but never start a blog only based on it.
Instead, be patient and conduct proper research around the competition and profitability of the niche to make it failproof.
Here are the things that you've to consider before choosing a niche.
Monetization Potential In The Niche
Before deciding on a niche, determine how much money you can make if you start a blog in it.
But how can you identify a profitable niche?
Here's how you can do it.
There's a new strategy that helps me every time for this: the "money niche" strategy.
Using this strategy, you can easily find income potential in a niche using website buying and selling marketplaces.
Online marketplaces like Flippa and Empire Flippers are the platforms where you can find niche sites with their accurate earnings per month and intrinsic blog value.
First, compile a list of sites from various niches that produce a respectable monthly income.
You can easily compare different niches on Flippa as all the websites listed are categorized on basis of niches like fitness, amazon, health, and more.
See how much the owners are earning by analyzing their details.
Take a look at the image below to see how I discovered a niche with sufficient revenue possibilities.

This website focuses on the Amazon affiliates sector and most specifically affordable and interesting tech devices having a net profit of $2246 per month.
It has a great deal of affiliate marketing income potential, meaning that you can make money by building a website in this specific niche using affiliate marketing and advertisements.
Another way to find a profitable blog niche strategy is to check the income of the top blogs in the niche and see how they are monetizing their blog.
You can also check their income reports (if published on the website) to know the money-making potential and how they are earning i.e through affiliate marketing, ads, or selling their own courses.
This will help you to learn the best monetization channels that work in the specific niche.
For finding if any affiliate marketing opportunities are available in a specific niche, you can simply do it using a google search.
To find it, simply type the following word into Google:
'Your niche + affiliate program'

As in the above screenshot, we found an article with 38 affiliate programs related to the "web app development" niche.
This means that there's a huge affiliate marketing potential in this niche.
You can also search for different niche affiliate programs on affiliate networks like ShareASale or Amazon Affiliate.
Also, check for the commission payouts and policies of the affiliate programs to know further.
You can also check if there's a scope for your own courses or ebooks.
For example, if you are in a tech review niche, there's no scope for your courses as there's probably nothing you can teach your audience about.
But if you have a blog in the food niche, you can easily create courses around food recipes and more as Love and Lemons did.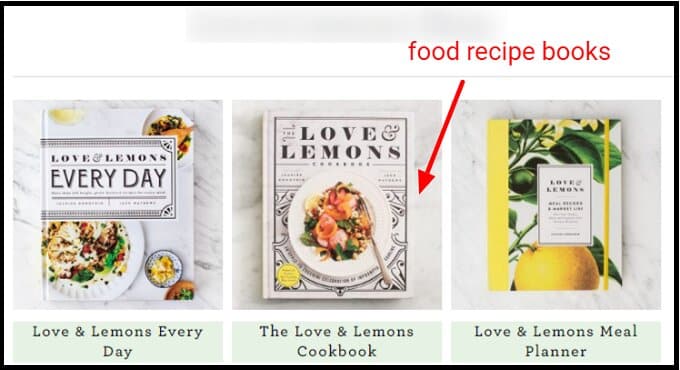 Follow the identical steps outlined above, and you'll quickly discover ways to make money in the niche you've chosen.
This will give you an idea of how you might earn money online.
This is how you can determine the potential of your niche, but hold on.
How much competition is in this niche?
Is it possible to rank in this niche?
Ranking And Traffic opportunities For Niche
Can you rank in the niche that you've chosen?
You must conduct thorough keyword research if you want to check the ranking potential in a specific niche.
If you are a beginner, focus on a niche with moderate or low-competitive keywords.
Firstly, you need to understand these basic SEO terms for doing keyword research.
Keyword Difficulty– It is an SEO metric that tells how difficult it is to rank on the first page of Google for a specific keyword ranging from 0-100, with 100 being the most difficult.
Monthly Searches– It tells how many searches a keyword gets per month i.e the potential traffic.
CPC– CPC is the estimated amount of money that an advertiser would have to pay for displaying PPC ads for the desired keyword.
I STRONGLY advise you to use the SEMrush tool (Get the 30-day free trial) to get the most accurate information from their largest keyword database in the world.
Let's understand this with an example.
I've chosen two niches: WordPress themes and Web App Development services.
So let's see what the competition is like and which topic should I choose for the highest ranking opportunity.
Begin by accessing the keyword overview tool and entering your seed keyword.
In this example, WordPress themes and Web Development apps are my primary seed terms.
Let's see each of them one by one.
The phrase "WordPress themes" has a global volume of 120k, a CPC of $2.32, and a keyword difficulty of 99%, indicating that it is very difficult to rank for this keyword if we launch a new website.
And low CPC also indicates fewer advertising opportunities.

On the other hand,
This "Web Development App" keyword has a much lower 50 keyword difficulty, a CPC of $13.76, and global volume is 5.2k which is good.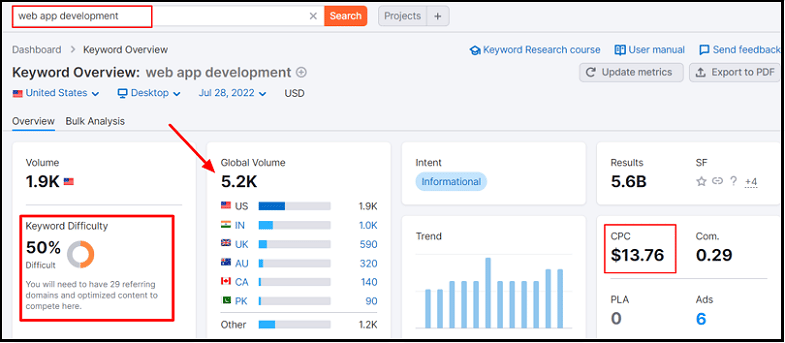 Comparing the two niches, we should choose the second one since it has less competition, a great CPC (6 times the other), good traffic, and also the second one is much broader.
Pro Tip– In the above comparison, the keyword comparison doesn't apply to the whole niche as we are using a single keyword.
For more accurate results, you can pick some sub-topics in your potential niches and then compare the overall competition based on the sub-topical keyword research.
This means if you have a blog related to WordPress themes specifically, your blog will get limited to only themes and it's highly competitive.
On the other hand, in "web app development" there are many potential topics you could be writing about such as site builders, graphic designing, coding, and much more.
You can further use Google Adsense owing to its high CPC and join many affiliate programs for site builders, online software, and more.
More than that, you can also provide exclusive quality web development services to earn from your blog.
This way, you can find a great niche with less competition and good traffic opportunities.
If you use this strategy, you'll be amazed at how easy it is to locate a niche with great ranking potential.
Knowledge Of The Topic
Knowing the niche you've chosen is essential since, without subject knowledge, you won't be able to produce content that outranks your rival.
So be sure to pick a subject you enjoy reading, researching, and writing about as it would help you become an expert in the industry.
If you keep these above points in mind, you will end up finding a fantastic niche that has the potential to help you become a successful blogger.
You can also skip this part if you are a business person planning to run multiple blogs. As in this case, you can hire expert writers for the niche you are targeting and produce valuable content.
Managing Your Blog As A Business (Not A Hobby)
Most beginners make the common mistake that they treat their blog like a hobby and not like a business.
If you want to make money from blogging, you've to be the CEO of your website.
So, how to work on your blog as a business and make it profitable?
For the ultimate success of your blog, your main focus should be on building actionable strategies for getting traffic, link building, outreach, and more.
And not only on writing content for your blog, saving you no time for other most important activities.
You can hire content writers for your blog writing work and this alone will help you to save much time for link building, SEO, and traffic strategies.
So, as a business owner, you don't focus on only writing content.
But your main focus should be on getting targeted traffic to your blog and getting higher rankings in search results.
The strategies I have mentioned below are personally used by me and helped me a lot and will help you too.
Creating Content For Your Readers
Blog Traffic Strategy
Link Building
Creating Content For Your Readers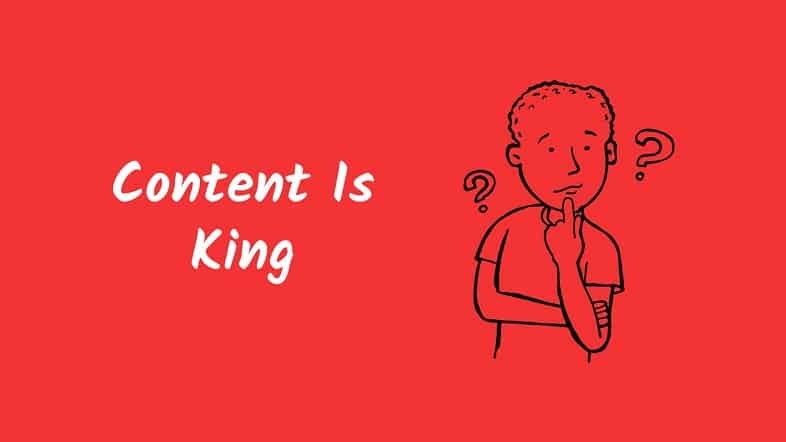 You would've heard that Content Is King. And it holds true even now.
If your content is not good, no matter, how many strategies and backlinks you build, you won't be able to scale your blogging career and convert it into a profitable venture.
These are the important points that will help you to create actionable content that your readers will love.
Firstly, choose a great topic for your post and research the top 10 articles ranking for the topic.
Next, create an outline for your post with all headings and subheadings based on your research.
Now, start writing your post without any distractions, and always try to add your opinions within the post with great examples to connect with your readers.
Use images and infographics in the posts to make them more engaging.
Always try to share actionable tips that your readers can use to solve their problems.
Use small paragraphs of 2-3 lines while writing content to make it more readable.
But how to find content ideas that your readers will love?
To generate a tonne of actionable content for your blog, ask yourself the following questions, and you will get the best content opportunities.
Q. 1) What would be the most interesting topic to discuss with your readers?
Since this blog is about blogging tips, popular topics for my readers can include making money, SEO, keyword research, etc.
Q. 2) What problems do readers have?
For example, if you are in the fitness niche, the basic problems of readers could be weight loss/gain or tasty food recipes, etc.
Q. 3) What specialized subjects would most interest your readers?
If you write about blogging tips, your visitors will be interested in reading about how to get your website to the first page of Google.
Q. 4) What aspects of the market might annoy your readers?
Since Google upgrades tend to annoy bloggers, you can write about how to recover from a core update.
You'll get a lot of high-value content ideas for your blog by responding to these questions.
After you come up with considerable content ideas, do proper keyword research and find if you can rank for specific keywords in Google search and get traffic to your blog.
Check out this post by Neal on secrets to writing great content to get qualifying leads.
Blog Traffic Strategy
Now that you've created awesome content, it's time to get it to potential readers.
Getting traffic from Google is a time-consuming process and requires patience.
So, you need to find other channels for driving traffic to your blog.
Most SEOs primarily concentrate on organic traffic, but you may not have realized that social media platforms can also be a reliable source of traffic.
Now, which social media platform could provide the best results for your niche?
This chart by Statista provides the referral traffic sources for different niches.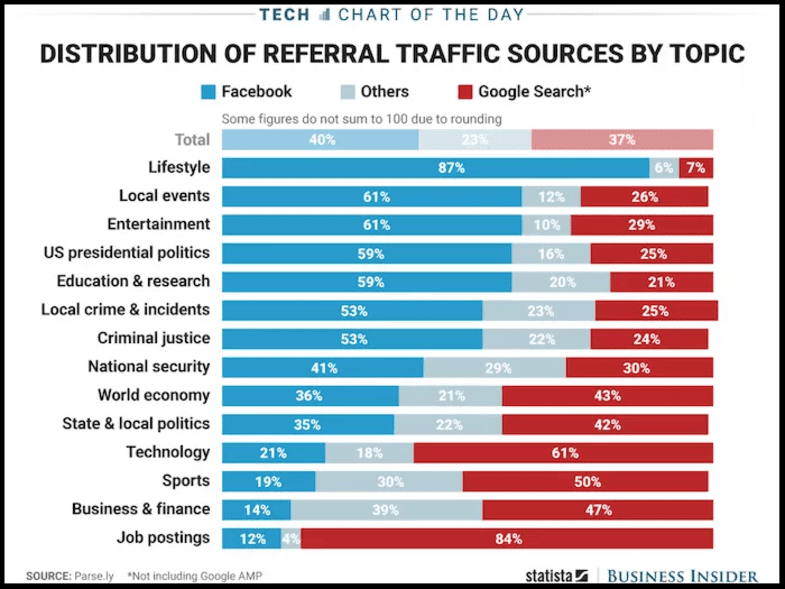 For an instance, if you are in the "Lifestyle" niche, there's no sense in wasting all your time on building links for Google rankings as most of the users are not getting to lifestyle niche sites through Google.
However, 93% of traffic is from social media. So, you need to focus more on social marketing and most importantly on Facebook traffic. (87% of traffic is from Facebook).
On the other hand, if you are in a job posting niche, you should work more towards SEO optimization and link building.
So, you need to create an actionable traffic strategy based on your blog niche and work seamlessly towards making it a success.
Think about it:
Do people frequently look for and discuss my topic on Facebook?
Is Google being actively used by my topic to seek information?
You can work on both channels in many niches, but in some circumstances, I'd advise you to do so while concentrating mostly on the one that is dominant.
The best social media platforms for getting traffic to your blog are Facebook, LinkedIn (if you are in the B2B niche), Twitter(most helpful for business niches), and Pinterest (best for decor and fashion).
As a beginner, I suggest you create your presence on all social media platforms and check which is working best for you.
Pro Advice– You can also repurpose your content on all social media platforms and get targeted traffic to your blog. However, one person can't handle all the work.
So, you can easily outsource your social media marketing by hiring experts from sites like Fiverr or Upwork.
Link Building
This is the most critical aspect of a website's ranking on Google.
Link building is a tactic for developing relationships, gaining referral traffic, and creating a brand for your website.
But how do you build links that will help you rank higher on Google?
If you are starting a site with 0 Domain Authority, there's nothing for you to leverage link building by outreach.
As you don't have anything i.e high DA or high traffic that you could use to ask for links from authority sites.
They won't link to you as you can't give them anything of value to them in return.
Hence, instead of begging for backlinks, you can use broken link building and guest posting to get authority links to your blog.
Let's first start with the broken link-building technique.
Create an email contact list of relevant websites that are already ranking in your niche.
Discover any broken links on their site and create a post about them.
Email the site owner and tell him about the broken link and also let him know that you have an awesome article that could be the best replacement.
He will surely respond and provide you with link juice that will help you rank better on Google because you are assisting him in making his content more valuable and SEO friendly.
Backlinko's Guide to Broken Link Building can help you to apply on your website for link building.
Another great method of building quality links to your new blog is through Guest Posting.
Guest Posting is a method in which you write quality content for an authority site and in return, you get an opportunity to add a dofollow link to your site within the post.
You can easily find guest posting opportunities by making optimized searches on Google like "your niche + guest posting guidelines", "niche + write for us" and more as in the below image.
For getting the best results from your guest blogging campaign, don't primarily focus on spamming the sites by sharing low-quality posts and adding your links.
As most authority blogs will not accept these posts.
Always try to provide as much quality as possible and the links will follow.
Moreover, it will also help you in building beneficial relations with authority site owners.
Check this guest blogging guide to take your link-building to next level.
Best Smart Ways To Monetize Your Blog
Now, I will share with you the best real strategies for generating significant revenue from your blog.
If you will smartly apply my above-given strategies and work on your blog smartly as a startup owner,
Below given ways will definitely help you to make money from your blog in six figures.
1. Affiliate Marketing (My Favourite)
If you want to generate a full-time income from your blog, affiliate marketing could be the best method to do so.
Do you know?
81% of brands rely on affiliate programs to get customers to their business.
So, most big businesses are giving lucrative commissions to affiliate marketers for making sales.
Affiliate marketing is also my blog's biggest revenue source, making it at the top of the list.
Affiliate marketing is a marketing channel in which you promote the products and services of the merchant and for every successful sale, you earn a lucrative commission.
So there are three parties involved- the merchant, the affiliate (i.e you), and the customer who purchases the product.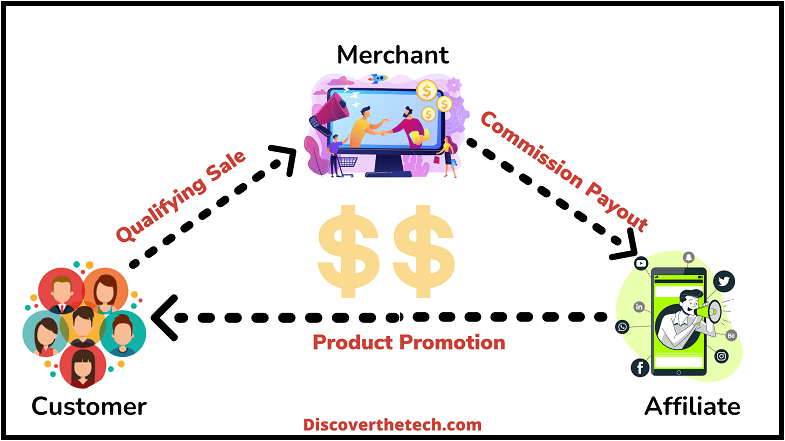 You can easily find affiliate programs related to your niche by joining affiliate networks like ShareASale, Impact, or ClickBank and start monetizing your organic traffic.
If you want to promote consumer products on your blog, Amazon Associates would provide you with a lot of products that you can promote.
You can start earning as an affiliate marketer by recommending problem-solving products to your audience and making "best products" and "how-to" posts.
Like Best Laptops to buy in which you can share affiliate links and earn money.
Forecasts also show that affiliate marketing spending is going to reach $8.2 billion in the U.S alone and will increase at a much faster pace in the next 5 years.
Making it a future-proof and the best blog monetization strategy.
Recommended Read–
2. Advertising Networks
Using advertising networks for making money from your blog is not a very great method as displaying ads on your blog will get you much less income due to low CPM and CPC rates.
And you will require millions of page views to earn considerable income from your blog.
Moreover, it also disrupts user experience and makes your site slow.
But suppose you are in a niche such as DIY, Fashion, Tutorial, News, etc.
In that case, advertising networks are the ideal way to monetize your site as these blogs have fewer opportunities for monetization through affiliate marketing.
But as these niches get plenty of traffic, you could earn good money from them.
So, ads are a good way to make money on any niche but bombarding your site with ads spoils user experience and SEO.
I recommend using only one to two ads on a page such that it does not affect your site quality and don't place ads when traffic is low as it results in zero income.
As a beginner, you can apply for Google Adsense, the largest ad publisher in the world, and monetize your site by showing ads.
Check these eligibility requirements before applying for Adsense.
You can also apply for Mediavine with much higher CPC rates if your website meets its eligibility criteria of 50,000 sessions per month.
3. Selling Your Courses And Products
If you're an expert in a specific subject and have mastered it, selling it online is the best method to earn money from blogging in six figures.
Check out how Vasco Cavalheiro made $1,615,000 selling their online courses so far.
You can sell courses and books in any niche. You only need to find the biggest problems your readers face and create an actionable course or ebook that really solves their problems.
You can host your courses and ebooks sales page on your blog and also use free online course platforms like Teachable to start making money selling online courses.
For e-book sales, you can use the best book marketplace, Amazon Kindle, and earn money selling books on autopilot while you sleep.
4. Sponsorships
You can also use sponsored posts for monetizing your blog.
Paid reviews work great in making money from your blog as while you earn by reviewing a specific product, you can also earn affiliate income by making qualifying sales.
In order to get paid review gigs from brands, you should have good traffic to your blog.
As most brands would not pay you for reviews if you are having very less traffic.
Some big blogs even charge more than $1000+ per review post. So, there's a lot of income potential.
Most of the time brands will themselves contact you for paid reviews. However, you can find sponsored review opportunities on Izea Pay per post or Revcontent.
5. Offer Consulting And Services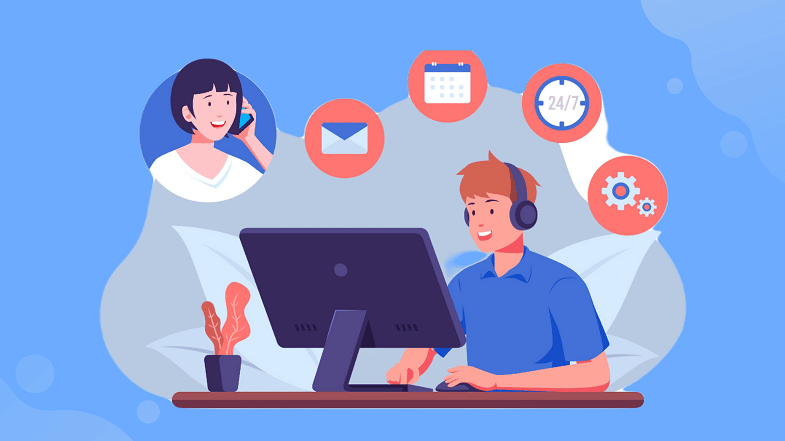 You can also earn money by offering services on your blog.
Like if you are in a digital marketing niche, you can provide services like content writing, graphic designing, backlink building, social marketing, and so on.
If you have authority in the niche, you can charge huge amounts of money from your clients for consultations.
You can start offering services on your blog in a matter of minutes only.
All you need is to create a page providing details about your services and provide them with the facility to contact you.
For this, you can use Book A Call template for further dealings and work.
Top SEO agencies like Neil Patel Digital even charge thousands of dollars for long-hour consultations.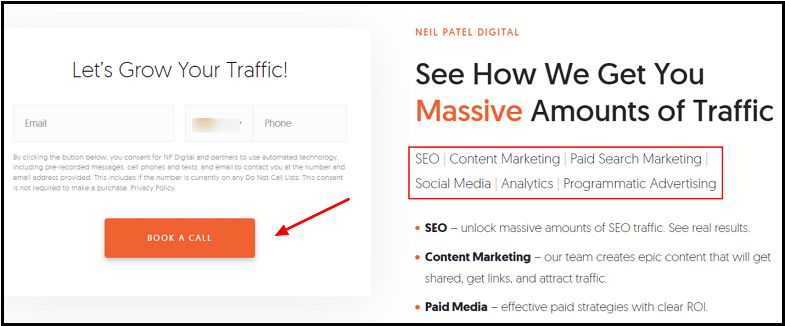 Not only in the digital marketing niche, but you can offer services in other niches also and charge handsome money.
For example, if you are in the fitness niche, you can offer consulting services related to diet setups, daily exercise schedules, and more.
How To Make Money Blogging FAQs
Can you really Make Money Blogging in 2023?
Yes, you can earn lucrative money from blogging through affiliate marketing, selling courses and ebooks, consulting, running ads, and more.
But only if you are ready to take over blogging as a business and not a hobby as developing a successful blog takes time and lots of hard work.
How Much Money can you make from Blogging?
The amount of money you can make from blogging varies widely. Some successful bloggers are even earning 7 figure incomes from blogging while some barely make survival earning even less than $10 per month.
Arianna Huffington of the Huffington Post is the world's richest blogger. She started the company in 2005 and now makes over $2 million per month from it.
How to Start Making Money from your Blog as a Beginner?
If you want to start a successful blog and earn money from it, you must develop a blog strategy and manage your blog as a business.
You need to shift your focus from only writing on your blog to other important things like link building, traffic strategies, and more.
Final Thoughts
So, if you will apply my above-given strategies and work on your blog as a business,
It will definitely help you make decent money from blogging.
What are you waiting for?
Grab reliable hosting from Bluehost now and start making money from your blog.
Which section of this post do you enjoy the most? Do you have any questions?
Let me know in the comments below.
Please share this post with your friends and good luck with your blogging career.