Maybe you are a student who's surfing the internet to start an online business to get financial freedom.
Maybe you are tired of your boring 9 to 5 job and want to start an online business that makes money and gets you away from the rat race.
Or you are that procrastinator, who's always dreaming to get over different online business ideas and live life on your own terms and make good money online.
But confused about choosing the best online business to start!
Then this post will ultimately make your dreams come true,
By helping you to start an online business that makes money in 2023.
Some years ago, when I was completely new to this whole online world, it first seemed somewhat impossible to me.
Although made some mistakes over, with passion and hard work, got to start a systematic money-making business online.
And you can do it too.
Here, I have shared a list of the 15 best "easy to start" online businesses that still work in 2023 for beginners.
Let's turn your passion into profits.
Best "Easy To Start" Online Businesses For Beginners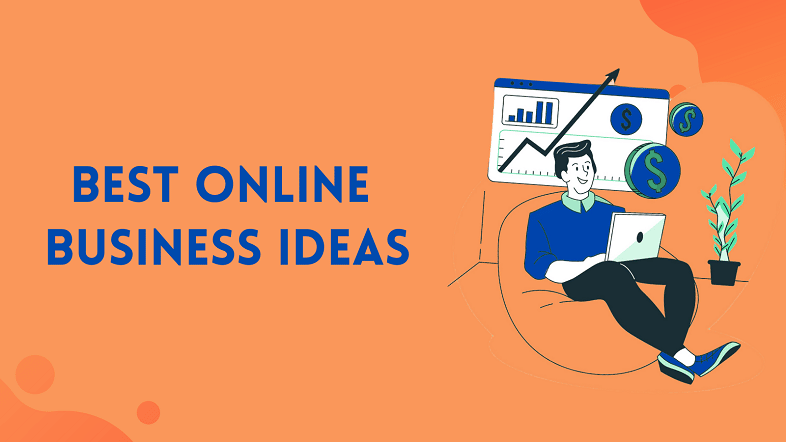 The Internet has become a great source of living for many people around the world.
Starting an online business is easier to start than you think.
These are the 15 best online business ideas for beginners to earn some side income or turn your passion into a full-time income working from your home.
You can choose any business idea you like based on your passions, skill set, and competition.
Pro Advice– If you are on a job, you should not leave it and work solely on your online business.
The best piece of advice is to first start generating some side income from your business by working during free hours and weekends and after you have started earning a decent income from it, you can leave your boring job and step towards work freedom while "Being your own Boss".
1. Blogging
Blogging is one of the most widely popular and best online businesses to make money.
I first started blogging as a student with only a mobile phone, didn't know anything about it and after continued hard work and practice, now this blog is generating good dollars for me.
People around the world have even shifted to blogging as a full-time career and some top bloggers even make more than $200k per month.
So, now you see that blogging has very big business potential.
Starting a blog is easy in 2023 and you can set it up in less than 15 minutes.
But, to start generating income from your blog, you need to get considerable traffic to your blog and consistently provide value to your readers in the form of quality content that helps them out.
You can start a blog on many topics like
Make Money Online
Tech
Food
Personal Finance
Fashion
Pet care
You can monetize your blog in many ways like displaying ads, and affiliate marketing (my own biggest source of income)
Or you can also sell your online courses and ebooks to blog visitors.
According to Semrush, the average monthly salary of a blogger is $8000.
But there's huge income inequality in blogging means that most bloggers earn very little while top bloggers are earning six figures per month.
Want to start a successful money-making blog?
Click here to start a profitable blog for less than $35 now
2. Freelance Writing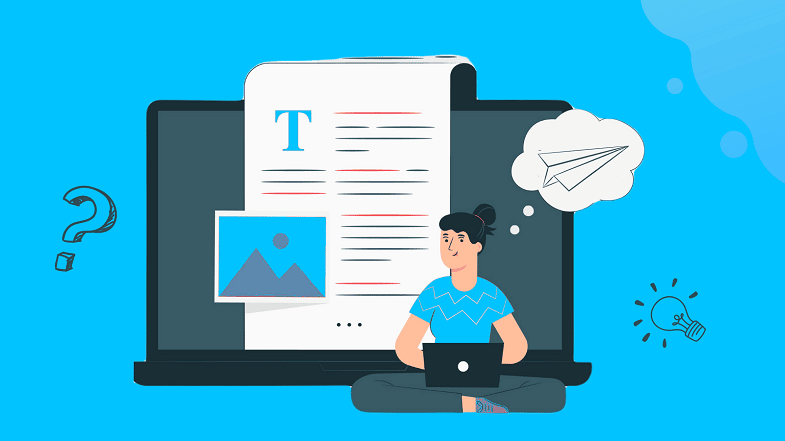 If you are a naturally great writer or have an interest in writing, then this is especially for you.
Writing is an important skill that is required in almost all online businesses.
You can earn lots of money online by selling your skills and providing services like writing blog posts, articles, books, and magazines to your clients.
Moreover, it does not require any upfront investment for starting a writing business.
You can get good writing opportunities online on freelancing sites such as Freelancer or Upwork.
And you can also leverage Linkedin and writing Facebook groups to get work online.
I recommend creating a portfolio website for your freelancing business, which ideally showcases you as a professional and helps in cracking high-quality leads.
You can create a website on WordPress using Bluehost.
The earning potential for freelance writing is limitless.
It all depends upon your writing skills in the niche, your profile strength, and your previous experience in the field.
Some freelancers earn as little as only $25 per blog post and some take over more than $300 for the same work.
So, you can develop freelance writing as full-time work providing quality and exceptional services.
3. Affiliate Marketing Business
It is one of the best and easy online business ideas to start as a beginner in 2023.
It is one of the easiest businesses to start online and there's no need for big investments into the work, as you can start with absolutely no money in your pocket.
Affiliate marketing is a process in which you promote the products and services of a merchant by sharing them with your audience and you receive a fixed commission on every sale generated through your unique affiliate id or link.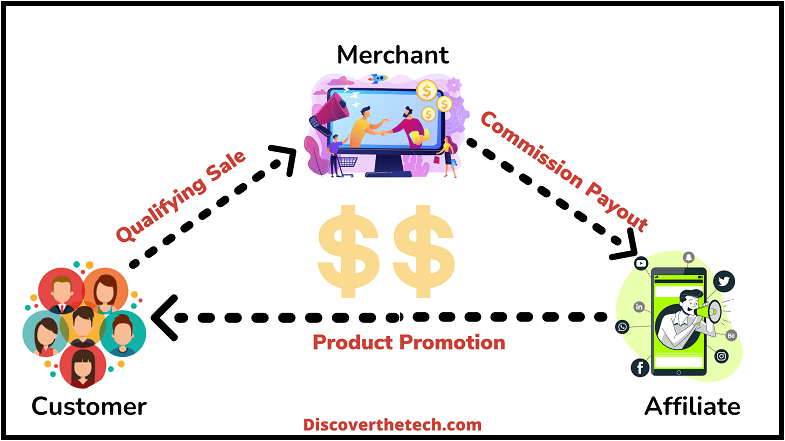 The various stages in affiliate marketing are-
Firstly, find appropriate products having affiliate programs in the niche and join them based on their commission structure, conversion rates, and more.
Now, promote the products using your unique affiliate link on platforms like a blog, social media, and more.
If any person purchases the product from your unique affiliate link, you will get a commission on sales.
There's a huge success rate in the affiliate marketing business and the odds of you losing something are relatively low as no big investment is required.
It is the biggest source of making money for my blog too.
According to Payscale, the average salary of an affiliate marketer is $53,290 and the affiliate industry is expected to reach an estimated worth of $12 billion in 2023.
So, there's a huge potential.
You can join trustworthy affiliate networks like Amazon Associates(mostly for consumer products) and ShareASale to find products you can promote and start your earnings.
However, it takes time for building your affiliate marketing business and start earning a full-time income from it,
As you first need to build your digital influence and a considerable audience to whom you will promote your products.
4. Start Your Youtube Channel
Videos are taking over the traditional web at a very fast pace.
Youtube has become the second biggest search engine in the world after Google.
But there's much less competition on Youtube as compared to Google.
Starting your Youtube channel in 2023 could offer you a great opportunity for showcasing your skills online and start generating money from it.
Starting a youtube channel is easy and requires close to zero investment.
You can start your youtube channel in minutes.
You only need is a good internet connection, a mobile/pc with a good camera and mic, and nothing else.
If you have some money, you can invest it to buy a quality camera and a microphone to create professional videos.
Now, how to make money from Youtube?
You can enroll in Youtube Partner Program after your channel passes the program requirements and make money on every ad displayed within your content.
Doing paid reviews, sponsorships, and affiliate marketing within your videos are also great mediums to earn money on Youtube.
Pro Tip– Choose a niche for your channel having low competition and relatively high traffic to increase the chances of your success on Youtube.
5. Consultant
There's a huge need for consultants in every area of business, and online businesses are no different.
One more piece of good news for you, you don't need to have a higher degree from a prestigious college to start your business as a consultant.
So, you can also start your journey as a consultant even if you are a student working from the comfort of your home.
Businesses more often hire consultants for solving complex problems, getting expert guidance, or getting the tasks done that they are not able to perform themselves.
To start your successful business as a consultant, you need to be an expert on the topic.
As it needs in-depth knowledge and experience in the niche to solve the problems of your customers.
There's no initial cost required for starting consulting business but you need to keep investing in yourself to learn and study new things to improve your skills.
If you are thinking to start consulting business, it's best to choose a specific niche be it marketing consultant, SEO consultant, sales or technology, or legal consultant to name a few.
By choosing a specific niche, it becomes easy to establish yourself as a consultant.
Is it profitable and worth your efforts?
According to a study, work-from-home consultants charge about $30/hour on average, which is a good income opportunity.
But, all the income you will earn depends upon your expertise level as many top consultants are even charging thousands of dollars for it.
6. Website Flipping
Websites are the real estate of this digital world.
Like a traditional real estate business, you can also indulge in buying and selling digital assets for earning pofits.
Website Flipping is one of the best online business ideas that doesn't require any high investments or startup costs.
You can buy new or existing websites and then work on it's redesigning, marketing and branding and sell or flip them at a higher price.
This business requires almost no investment as you only need a few bucks to set up a new site.
And then you need to work on designing, content creation, SEO, and social marketing to make it more valuable and get a higher price for your website.
You can list your websites on popular marketplaces like Flippa or EmpireFlippers to buy and sell websites.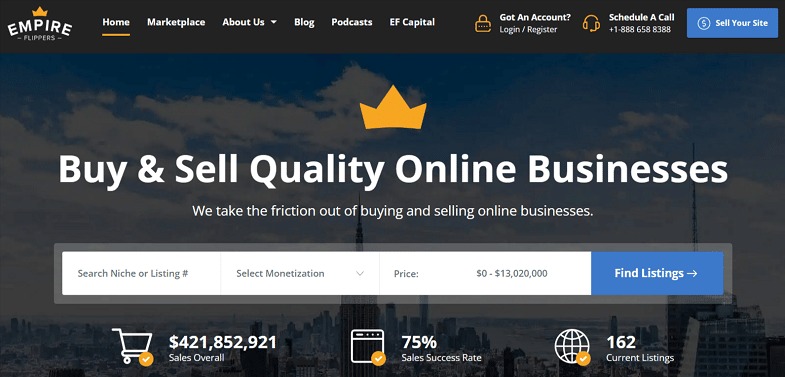 There's also no limit on your income.
Your profits on a qualifying sale depend on the quality and rank of the site you're selling.
I have seen people even earning six figures of income from the business of website flipping.
If you want to convert website flipping into a full-time income, the key is to provide quality deals to the buyers and the money will follow.
So, a certain level of expertise in website building is required to get your hands on the website flipping business.
7. Podcasting
Podcasting is one of the most trending topics nowadays, and it is much like modern radio.
The popularity of podcasting is growing day by day and big companies like Google and Apple are also investing large amounts in this business.
According to Statista, more than 60% of US consumers now listen to podcasts.
However, it is not the easiest thing to monetize your podcast until you have a good audience.
Some ways by which you can monetize your podcast are-
Displaying read ads in podcasts
Affiliate marketing
Promoting and selling your products or services
Sponsored Podcasts
Membership fees for Premium Content
It doesn't require huge startup costs to start a podcast.
You can start a podcast right now in only a few clicks by recording your audio on your phone and publishing it on your website or podcast directories like Spotify or Apple podcasts.
If you are having some money to invest, I highly recommend buying a quality microphone for recording your audio.
For achieving the best results in podcasts,
I recommend choosing a topic that is entertaining, emotional, motivational, or development-oriented.
For example, interviews and marketing podcasts have been a great success.
8. Dropshipping
If you have been searching for the best online business ideas for some time, you would have definitely heard about dropshipping.
Dropshipping is a traditional eCommerce in which you sell the products to the customers but no need to maintain a warehouse full of stock.
You only need is an online store and market the products to get orders online.
Once you get the orders for the goods, the seller ships them to the customer on their own and you earn a commission on sales generated.
This business has very less barriers to entry as you don't need a traditional store, no need for employees, and no warehouse inventory required.
You can also start an online dropshipping business even if you have no knowledge about coding and website development, using an eCommerce platform like Shopify.
But due to increasing competition in the field,
You need to be unique and your main focus should be on providing value to customers so that you can become successful with dropshipping.
Good marketing skills could greatly help to be successful in the business.
9. Social Media Manager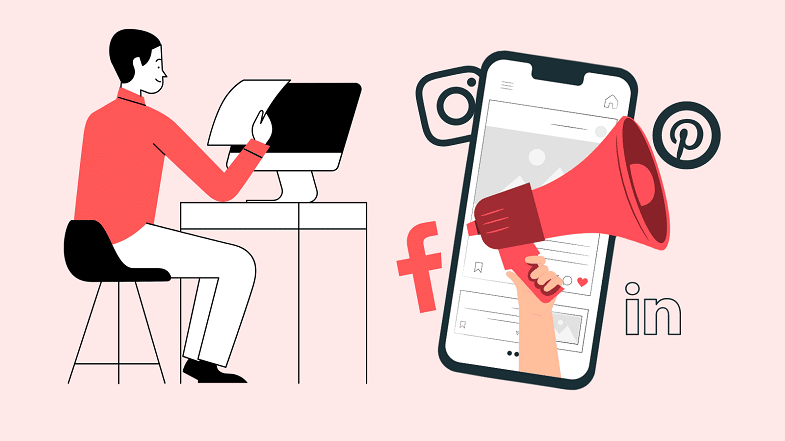 Social media has now become an inseparable part of our life.
And business owners all around the world are using social media to get leads for their businesses.
According to Sproutsocial, 80% of business executives think that it is very important to invest in social media marketing.
Keeping in mind that social marketing needs great skills and work, most businesses now offer a position requiring social media marketers.
If you are having a good understanding of social media marketing, working as a social media manager could prove a lucrative business opportunity for you.
There are enough free resources available on the internet to learn social media marketing and get expertise in the field.
How to get started?
Firstly create a portfolio website describing yourself, the services you provide, and client reviews for your services if any for social proof.
Work on your own social media profiles and get good audience engagement so that you can prove yourself as an expert in the business.
Recommended Reads:
10. Selling Online Courses
If you have got some good teaching skills and have expertise in a specific topic, selling your courses online could prove one of the best online business opportunities for you.
The main benefit of selling your online courses is that you only need to create content once and you can sell it over and over again to your audience.
It is one of the best methods to start your passive income and even earn money while sleeping.
You can make good money selling courses for a long time if you can grow your authority around the topic and create informative value-filled content which helps in solving the biggest pain points of your users.
You can launch your own online course with very less investment using these steps-
Choose a specific topic or niche around which you will create a course. It could be anything like teaching people about dog care or how to start a side hustle.
Then do some market research around the topic to ensure that there's enough audience potential who's willing to spend money.
After you choose a specific niche, create an actionable and helpful course that provides value.
You can host your course on an online course hosting platform like Teachable, which also offers free plans for beginners.
The last most lucrative step is to market your course and start earning income from it.
There is no limit to earning income from selling courses as I have even seen experts selling their courses for as high as $2500. (but you need to be a high authority to charge this much)
You can start selling your courses as a beginner and convert them into a profitable business by providing value-based learning and marketing your products the right way.
11. Become A Website Developer
Due to increasing digitalization in every field of life, the need for web developers is increasing day by day.
Nowadays, every business whether big or small desires to create an online presence.
And starting a website is the building block for growing your digital presence.
Hence, the demand for website developers is increasing day by day.
You don't need a big office and a sophisticated team to be a website developer.
The only thing required is coding knowledge and you can easily start working from home with lucrative income opportunities.
You can find work opportunities on sites like Upwork or Fiverr and also get business opportunities by creating your profile on a professional network like LinkedIn.
12. Publishing Your Books Online
What if you can publish your book online without any hassle and huge printing and investment costs?
You can now do it with the help of direct publishing online sites like Amazon Kindle.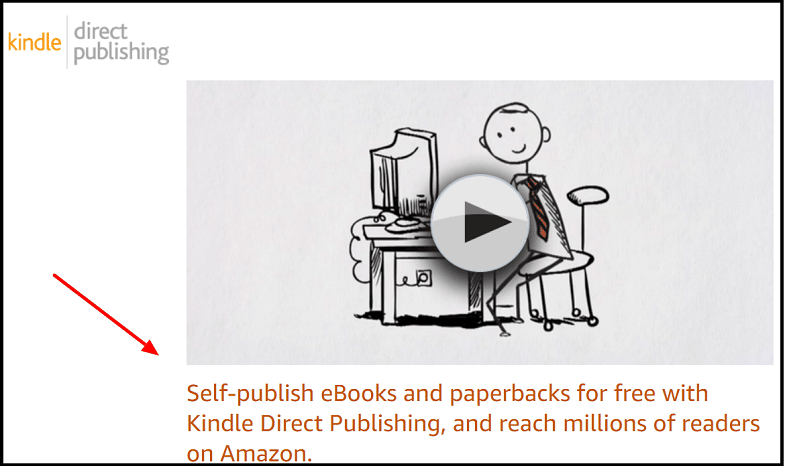 It's very easy to publish an ebook on the kindle store and most importantly, it does not require fees to publish a book on Kindle.
Most of the directing publishing stores only take a small portion of your book sales as platform fees.
You can also use services like CreateSpace for getting in-demand printing services.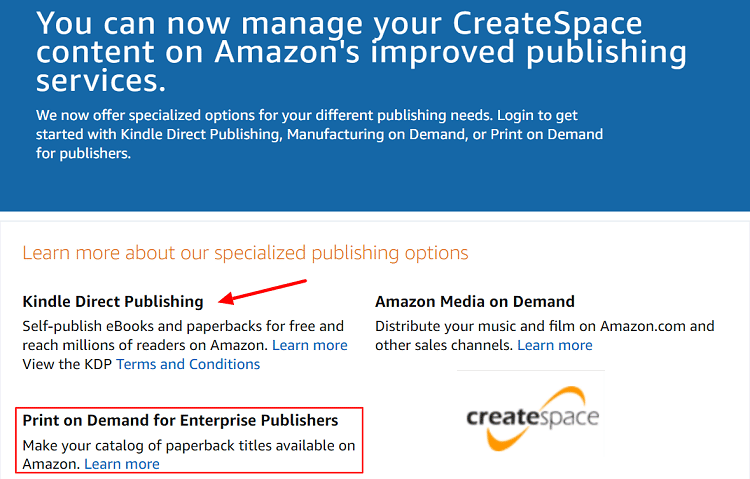 You also don't need to worry about shipping books, storage, or getting payments from buyers. Once you publish the book, you can start earning money on autopilot.
Check this great post to learn the steps for making self-publishing your book a success.
No one knows if your book could be the next bestseller!
You can write a book on any topic you are passionate about like fiction writing, health, fitness, cooking, finance, marketing, and more.
13. Graphic Designing
Starting a graphic designing business is very easy for a beginner.
It could be a lucrative business for you if you have a passion for design and art.
As a graphic designer, you can offer designing services like making logos, website designs, infographics, newsletters, sales pages, advertisements, and more.
Since it is a competitive niche,
But learning basic graphic designing skills as a beginner to make some side income is not as difficult as you think.
You can start getting clients for your graphic design business by bidding on freelancing sites and joining Facebook and LinkedIn groups related to graphic design work.
Most successful graphic designers get clients through referrals or recommendations.
So, providing the best services to clients should be your topmost priority irrespective of your earnings as a beginner.
You can invest in online graphic designing courses to get certifications and create a portfolio site to build a stronger profile to stand out from the crowd.
14. Photographer Or Professional Videomaker
Are you interested in clicking professional-looking photos and videos?
Why not convert your passion into a business opportunity and earn money from it?
Photos and videos have become an important part of the internet and business needs catchy images and videos to capture user attention.
You can easily earn money by providing quality services.
Choosing a specific area for photography or videos could help you become an expert and eventually earn more income.
It could be anything like shooting ads, creating video content for YouTubers, model photography, and more.
This business needs investment in equipment like professional cameras, lights, and editing software.
You can get started in this business by learning advanced video and photography skills, creating a portfolio website,
And doing some sample shoots and photos to get potential clients.
You can also make money contributing your work to stock image sites like Freepik and Shutterstock with a lucrative pay-per-download structure.
15. Virtual Assistant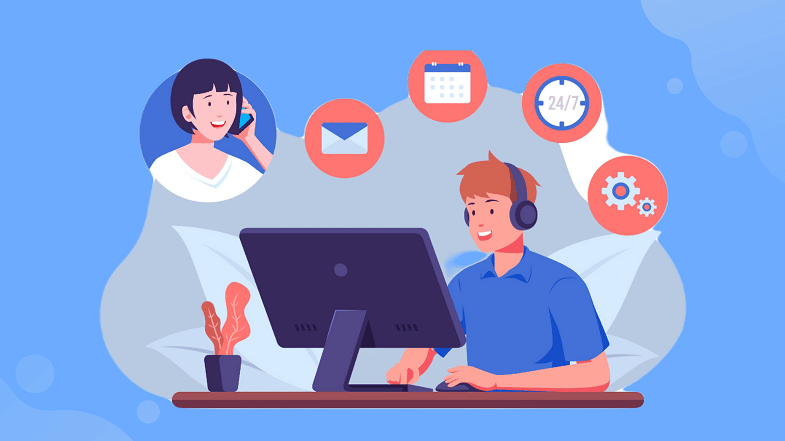 There's a huge demand for virtual assistants in the online space.
Many marketers, bloggers, YouTubers, business consultants, and even online sellers need help in performing their day-to-day work.
So, you can become a virtual assistant and help people in performing their time-consuming yet important tasks while earning a side income.
It is one of the most lucrative online businesses for students and homemakers as you only need a stable internet connection with a PC and you can work remotely from anywhere.
The work you perform being a virtual assistant depends largely on the type of business, you are an assistant for.
Below are some common tasks that virtual assistants perform.
Organizing documents and files
Scheduling meetings and travel
Calendar management
Attending business calls
Answering the emails
Meeting Potential clients and reviewing partnerships
Editing work
Requirements for becoming a good virtual assistant are good verbal and communication skills, good time management, and the ability to handle the work and organize it in the best manner.
According to a study, the average virtual assistant salary is about $18 per hour with experienced workers making over $50,000 per year.
Best Online Business Ideas For Beginners FAQs
What are the best online business ideas in 2023?
Blogging, freelancing, affiliate marketing business, YouTube channel, consultancy, website flipping, podcasting, and dropshipping are the top online business ideas to start in 2023.
What are the best business ideas to start for teens?
Blogging, affiliate marketing, consultancy, drop shipping, and selling online courses are some flexible business ideas to start for teens.
Which are the best businesses to start from home?
Blogging, affiliate marketing, website flipping, consultancy, dropshipping, graphic designing, and selling online courses are some remote business ideas that you can easily start from home.
Which are the best 6 figure online business ideas?
Some businesses having a 6 figure income potential are blogging, YouTube channel, affiliate marketing business, dropshipping, consultancy, online courses, etc.
Final Thoughts On Starting Your Online Business Today
Once you choose a suitable online business idea, it's time to get to work and make it a success.
Most online businesses die even before their start, and the biggest reason behind it is procrastination.
There's never a perfect time to start.
So, take that first difficult step and get on your journey to building a successful online business.
Which online business idea are you going to start?
Is there something different in your mind not shared in this list?
Let me know your thoughts in the comments below.
Don't forget to share this post with your friends who are also trying to start over an online side hustle like you.